IKO Dynasty
---
---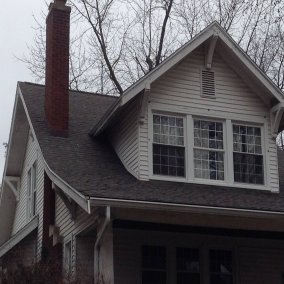 IKO Dynasty
IKO Dynasty
is the most popular of the IKO architectural performance shingles. IKO Dynasty shingles when installed with the Pro4 roofing system and the ArmourZone protection result in long lasting roofing.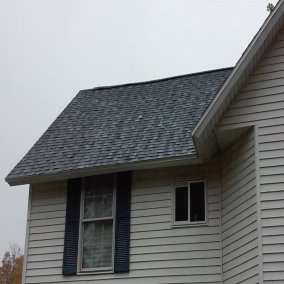 Architectural Shingles
IKO Dynasty is one of the architectural shingles of
IKO
. Dynasty combines beautiful shingles with extreme weather protection resulting in durable roof for millions of customers worldwide. IKO Dynasty is the preferred shingles for many residential and commercial projects.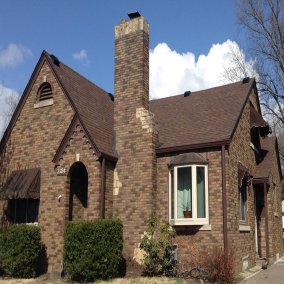 Color Blends
IKO Dynasty
is available in color blends such as the Appalachian, Sedona, Biscayne, Cornerstone, Pacific Rim, Castle Grey, Glacier, and so on. Dynasty shingles improve the curb appeal of your home and increase the resale value. Design your own roof with the IKO interactive tool, RoofViewer.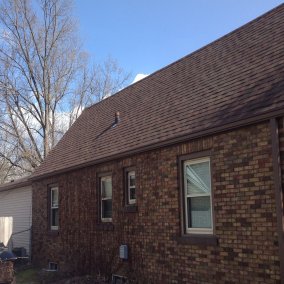 Specifications
The standard size of IKO shingles are 13 3/4 inches by 40 7/8 inches and the exposure is 5 7/8 inches. IKO Dynasty has coverage per package about 33.3 square feet.
The quantity per pallet is 56 and shingles per square is 60. IKO Dynasty quantity per unit or package is 20. Note that all values are approximate and may vary in your area. IKO Dynasty have Class A fire resistance. The shingles are tested for impact resistance, algae resistance, and fire resistance.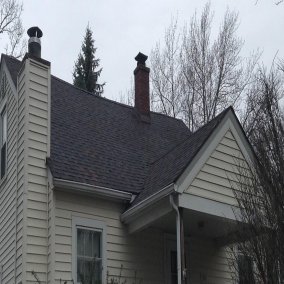 Standards
IKO Dynasty
is manufactured to meet different standards such as:
ASTM D3462 (Standard Specification for Asphalt Shingles Made from Glass Felt and Surfaced with Mineral Granules)
ASTM D3018 (Standard Specification for Class A Asphalt Shingles Surfaced with Mineral Granules)
IKO Dynasty also meets CSA A123.5 (Canadian Standards Association specification for Asphalt Shingles Made with Glass Felt and Surfaced with Mineral Granules).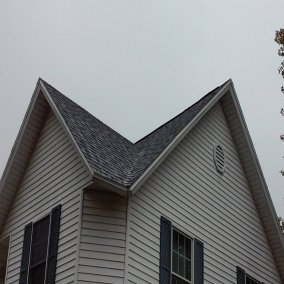 More Standards
IKO Dynasty also meets standards such as:
ASTM D3161- Class F (Standard Test Method for Wind-Resistance of Steep Slope Roofing Products (Fan-Induced Method))
ASTM E108 - Class A (Standard Test Methods for Fire Tests of Roof Coverings)
ASTM D7158 - Class H (Standard Test Method for Wind Resistance of Sealed Asphalt Shingles (Uplift Forces/Uplift Resistance Method))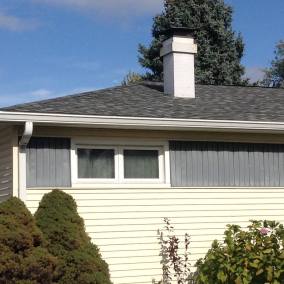 Warranty
IKO Dynasty meets different
IKO warranties
such as Limited Lifetime warranty, Limited Wind Warranty Upgrade up to 130 mph with purchase of high wind application, and Iron Clad Protection Period for 15 years.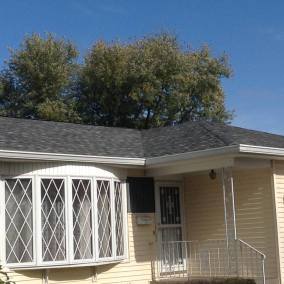 IKO Pro4
IKO Dynasty
are often installed with the IKO Pro4 roofing system components. IKO manufactures most of its components such as the eave protection, underlayment, roof starters, and ridge cap shingles.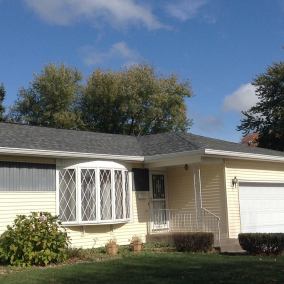 ArmourZone
IKO Dynasty shingles are often applied with ArmourZone technology and are manufactured in special sizes. The bigger product offers greater exposure and gives a unique look. IKO Dynasty with ArmourZone can be applied for commercial projects where the roof is larger.

IKO Dynasty with ArmourZone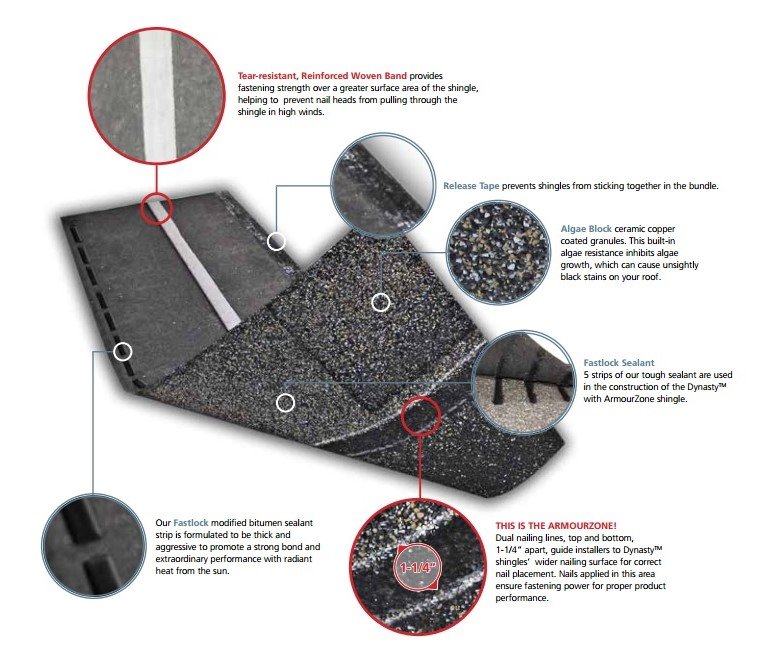 IKO Dynasty with ArmourZone
IKO Dynasty with ArmourZone is a heavyweight and laminated shingle. It is composed of a stable non-woven glass fiber mat that is stabilized with waterproofing bitumen. IKO Dynasty with ArmourZone has a distinguished design and unique high contrast dual band shadow colors. It also comprises superior thermally activated shingle sealant. Ceramic granules are protected from ultra violet radiation. These shingles are applied mineral powder on both sides so as not to stick to the bundle. IKO Dynasty with ArmourZone are made in larger sizes and are high wind resistant. IKO provides detailed application instructions for installing the
IKO Dynasty ArmourZone
shingles. When applied with the ArmourZone, IKO Dynasty improves the overall performance of the roof. IKO Dynasty with ArmourZone is a combination of a beauty and strength.
---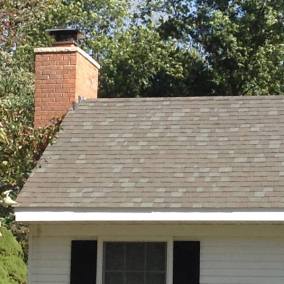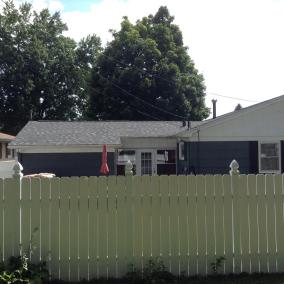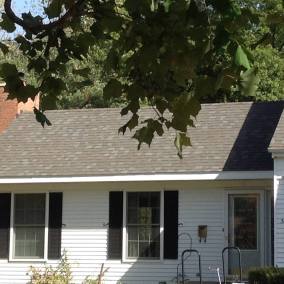 IKO Dynasty Reviews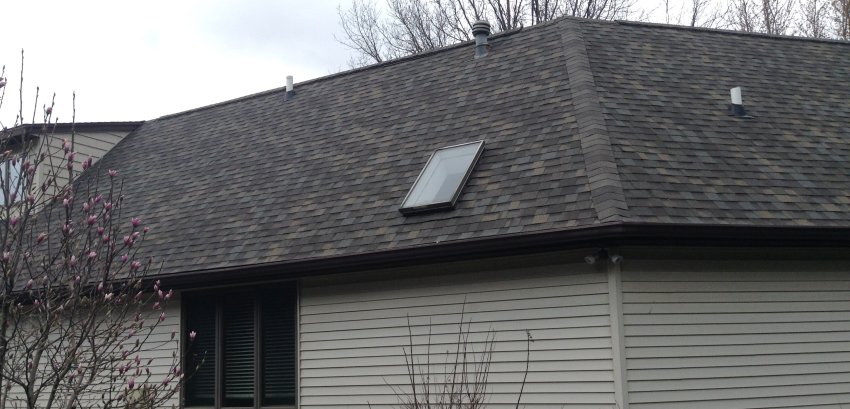 IKO Reviews
IKO roofs
are the chosen roofing for suppliers worldwide. Customers like IKO Dynasty due to the beautiful looks. Contractors prefer IKO Dynasty due to its ease of application and maintenance. Suppliers like IKO Dynasty as it is easy to sell and a lot of color blends make it a preferred choice for home owners. IKO Dynasty comes in larger sizes which is also preferable in commercial roofing where the roof sizes are larger. The nails can be applied easily and IKO Dynasty has high wind resistance and algae resistance which has low maintenance.
Choose a IKO Shield Pro Plus roofing contractor such as Olde Town Roofing to install IKO Dynasty on your property. Call Olde Town Roofing at 3097385550 or 3095171676 or 563-723-9940 for more information.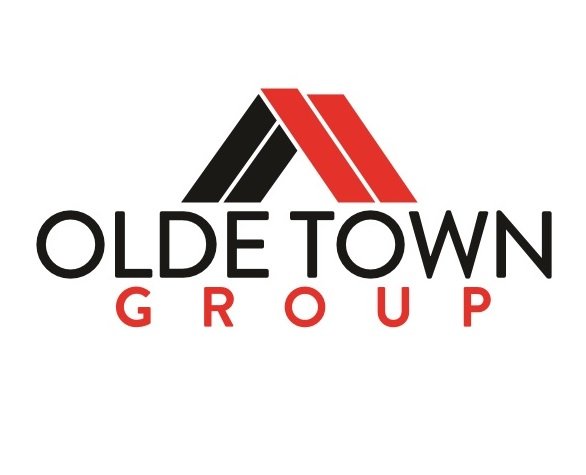 Contact Olde Town Group for all your roofing, siding, and general contractor requirements. They offer a range of products including James Hardie siding, Andersen Windows, and CertainTeed roofing. Call for special promotions and ongoing discounts. Ask for additional guarantee on top of manufacturer warranty for their installations. Complete interior and exterior home improvement and historical renovations are accomplished by the Olde Town Group.
---
---